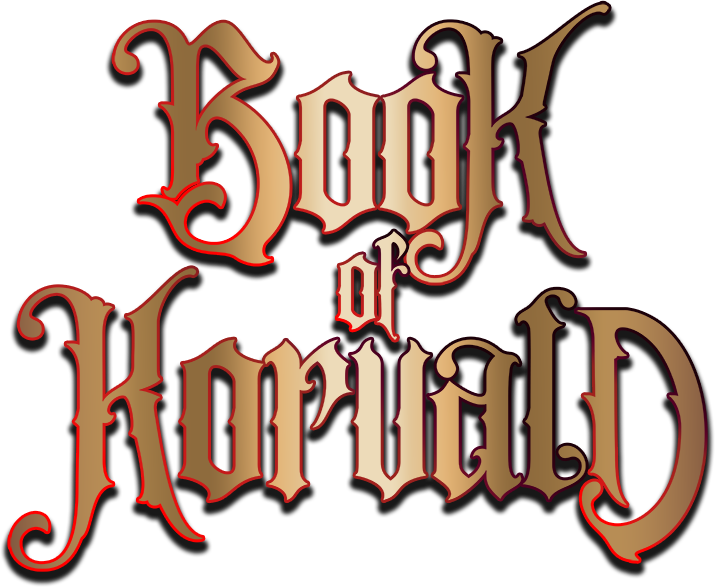 Book of Korvald
A downloadable game for Windows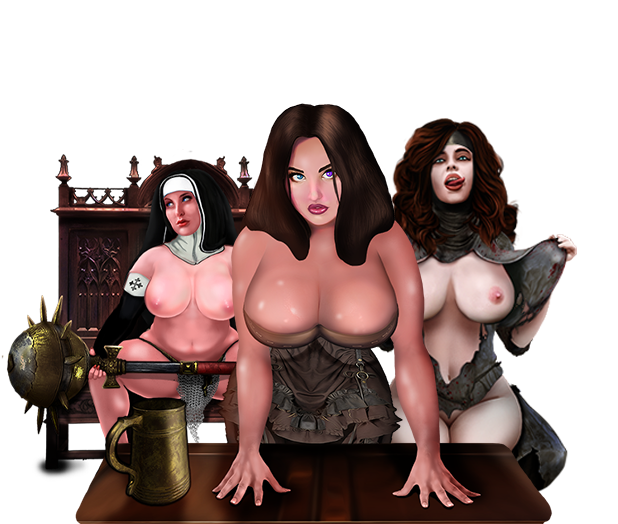 Please consider supporting my work!
-----Synopsis-----
Book of Korvald tells the saga of a viking scribe, and his alliance with a parasitic entity that answers to the name "Qhroth'un".

History does not tell us that viking clans had scribes of their own. Their folklore is said to have been preserved through oral traditions exclusively, but this is not the truth. Many written sagas of the vikings were damaging to the reputation of royal families and expository to the church so these writings, along with their authors, were aggressively purged from existence.

Korvald's is not a tale of heroism and justice, but of deceit and suffering provoked by powerful religious empires. His story begins as so many are ended. Family slain and taken from his now destroyed village, Korvald is branded as a heretic and condemned to death. Moments before the arrival of his executioner, Korvald is approached by Qhroth'un and an agreement is made that will change everything...


-----Planned Game Features-----
Maps / Environments / Areas:
- Each game chapter takes place across an entire country. Using a combination of real places and people from history, as well as imagined. For example this story begins in Denmark (naturally) near the city of Ribe, and draws inspiration from the conversion to Christianity that took place around the 9th century in Scandinavia.
- So far I have story concepts for twelve events from history, told across nine countries (Denmark, Iceland, Germany, Italy, India, Israel, Egypt, Mexico, China), involving seven religions (Catholicism/Christianity, Judaism, Hinduism, Paganism/Druidism, Satanism, Kemetism, Santa Muerte).

Ladies:
- Over 30 (so far) different female characters complete with sexual encounters. I intend to cover as many kinks/fetishes as I can and will go into greater detail over these as I get further along in the project.

Weapons:
- Over 50 different weapons to find or buy from various shops. These break down into several general weapon types. Axes, Swords, Maces, Whips, Spears, Flails (long chain variety), Daggers, Shields (which can be used as weapons), and Books (yes books). I expect there will be more as I dream them up.

Artifacts:
- Over 30 (so far) different artifacts to equip. Artifacts are items that while held (only one at a time) and used, will either be thrown as a weapon or trigger a unique effect. Some examples of artifact effects are, raise dead Templar knights as zombie minions, inflict plagues on nearby enemies, and even cause certain NPCs (and even some enemies) to strip naked (because... why not?).

Invocations / Summoning:
- Korvald will discover ancient rituals and incantations that can call entities from other dimensions. They are heavily inspired by the MANY legendary figures from world mythology and religious folklore, and can range from the utterly destructive (Fenrir, Hades, Yājūj and Mājūj, Hastur, Michael, Satan) to nurturing and helpful (Freya, Haniel, Medusa, Eir, Ghanesh). These otherworldly beings are also tightly integrated into the story and in some cases game progression.
Download
Click download now to get access to the following files:
BookOfKorvald_Demo_x86.zip
344 MB